Date: Thu, 17 May 2007
From: princessr@email.si
Subject: HELLO Good day,

HELLO Good day ,

I am writing this letter in confidence believing that if it is the wish of God for you to help me and my family, God almighty will bless and reward you aboundantly and you would never regret this.

I am a female student from University of Senegal,Dakar. I am 25 yrs old. I am like any person who can be caring, loving and home oriented despite the fact that I am from royal family. I will love to have a long-term relationship with you and to know more about you. I would like to build up a solid foundation with you in time coming if you can be able to help me in this transaction.

Well, my father died earlier ten months ago and left I and my younger brother behind. He was a king, which our town citizens titled him over sixteen years before his death. I was a princess to him and I am the only person who can take care of his wealth now because my junior brother is still young and my mother died seventen years ago during the birth of my younger brother idris who is seventen years now. My father left the sum of USD,22 000 000 dollars (TWENTY TWO MILLION US DOLLARS,)in a security company.

This money was annually paid into my late fathers account from Shell petroleum development company(spdc)and chevron oil company operating in our locality for the compensation of youth and community development in our jurisdiction.

I don't know how and what I will do to invest this money somewhere in abroad, so that my father's kindred will not take over what belongs to my father and our family, which they were planning to do without my consent because I am a female as stated by our culture in the town.

Now,i urgently need your humble assistance to move this money from the security company to your bank account, That is why I felt happy when I saw your contact because I strongly believe that by the grace of God, you will help me invest this money wisely.

I am ready to pay 20% of the total amount to you if you help us in this transaction and i have maped out5% for any expencies that maybe incurred during the transfer process and another 10% interest of Annual Income to you for handling this transaction for us which you will strongly have absolute control over. If you can handle this project sincerely and also willing to assist me in lifting this fund, kindly reach me.

Please, note that this transaction is 100% risk free and I hope to commence the transaction as quick as possible, I will send you my photograph and my phone number as soon as I hear from you. You can reach me through my private email princessrosemaryd@yahoo.co.uk
Yours sincerely,
PRINCESS ROSEMARY
Date: Mon, 11 Jun 2007
Subject: I greet you hello!

Dear Princess Rosemary,

I am thrilled - nay, ecstatic - to receive your electronic mail. The Heavens must have sent you! For I have long asked the Lord Almighty to gift me a princess or noblewoman of some kind to love, cherish, and stroke in these Days of Loneliness. I could provide many fine foods and consumer goods for you while you pursue your studies. I have so much tenderness to give, for the love of the Christ flows through me like a fluid of low viscosity. I also have many clever ideas about righteous investment of your royal moneys. I hope it is not too late.

But I must first inquire: how did you hear about me? Why did you choose to contact me in particular? And please tell me more about yourself. I am excited to learn your character and your abilities and I hope also your picture? I trust you are not a fraudulent harlot.

Divine Blessings,
O. Holdergrass

"Cursed is the one who moves his neighbor's landmark." (Deuteronomy 27:17)
Date: Mon, 11 Jun 2007
Subject: Hello my dear,
Hello my dear,
How are you today I hope all is ok. I am very glad to receive your response towards my investment proposal to you,I am believing God to grant me my pursuance to see this money transfered into your account which I believe will be secured in your hand. Since my father died,my father's kinsmen are trying all they can to revert this money into their own private account because, I am the only grown up person in my family that can handle this because I am 25 years old and I am in my third year in the university. am living with my only younger brother Idris because my mother died during the birth of my only brother idris.
In a brief introduction of myself,I am Princess Rosemary Diarra,the only daughter of late King Abou Diarra the traditional ruler of Kaolack kingdom in eastern part of Senegal, I am 25 years old and I am still in the university. my father's palace is located at no 18 to 21 Emefoire avenue Kaolack.I believe that the above introduction will be enough for you to have a total confidence in me .
In other for me to introduce you to the finance firm as my foreign next of kin inwhich this money will be transfered to his account,I want you to send the below information to me so that I will send it to the finance firm.
(1) YOUR FULL NAME AND RESIDENTIAL ADDRESS
(2) YOUR PHONE AND FAX NUMBER
(3) YOUR OCCUPATION
(4) YOUR AGE
(5) YOUR PHOTOGRAPH
I assure you that this will be successful if only you can be truthful to me and work towards my intrustructions and directives. I will be coming to your country immediately this money get into your account for disbursement on agreed ratio.While you will equally help me to invest my own share of the money in your country.
I attached my pics for you but please do not expose my pic to any body,remember that I am a princess and I am very popular in my country and I will not like to be exposed please i need to be protected and the princess must be protected.
Meanwhile i will like you to call me imediately you receive this mail so that we can talk heart to heart with this number +221-24-60-309 please call me imediately because i am preparing to go for lectures,but whenever you call me ,if i am not at home or maybe i have gone to lectures,my brother idris can pick the call,please dont be afraid feel free to speak with idris because i have told him about you.and He will be happy to hear your voice as our foreign trustee.
I will send the finance firm contact to you when you send all the requested informations hoping that you will not betray the trust that I repose on you.
I am waiting for your Reply.
Remain blessed
Princess Rosemary.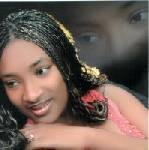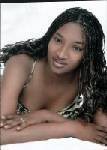 Date: Tue, 12 Jun 2007
Subject: Questions of trust

Angel of my Soul,

I too am excited about our imminent financial intercourse. One can buy so many communion wafers with $4.4 million. However I feel that some of my questions remain unanswered. Let us not forget that this is more than just investment - it is a Courtship Dance.

At least I hope it is. Your last virtual telegram left this unclear. For although I look forward to receiving large money, this is not my main motive. Rather, I am seeking to obtain a wife. This has been difficult because women in my country are generally either godless sodomites or hideous wenches.

(Which you are clearly not - I thank you for the photos! I will treasure them. And fear not - I will not expose you, dear Princess. Your picture has been printed and placed on my bedchamber wall, where it will be exposed only to my tumescent longing.)

So you see, before entering business negotiations I would like to know more about your character. Your answers will give me insight into both your investment and relationship potential. When millions of dollars of cash money are in the balance, one can never be too careful.

1) Are you a God-fearing Christian?
2) Does your program of study include housecleaning?
3) Has your body known a man's touch?

I am elated about our burgeoning romantico-financial relationship. I await your prompt reply!

Hopefully yours,

O. Holdergrass

"Let a woman learn in silence with all submission." (I Timothy 2:11)
Date: Thu, 14 Jun 2007
Subject: My Dearest Okershee Holdergrass,

My Dearest Okershee Holdergrass ,

I am very glad to hear from you,Once again thanks for all the effort your making to see that i and my family might regain a new life. Your question to me was nice, mighty and very well understood, i think about this your question since then you write to me i really know that you are kind, now i want you to understand that i am a girl which i really know what a woman can do in the house, i am a God-fearing christian.
But i dont know how to tell you about myself and if God say that you are my life partner soon you will really know that you are lucky man on the earth not because i am princess, it is because my father was poor before he started life true his goodness of helping people and he trained us to know that he once a poor man.

I can not tell you anything about having man friendship before but i know that i still a new if you can believe it and you will soon know it be happy and i really need you picture and the other information i requested from you ok. I believe that everything will workout well with us.

Since the law of this country didnt permitt me to make the claims on my plans,I want you to contact the bank as my foreign partner and inform them that i have contacted you to transfer the money into your account. Secondly, immediately you receive the money into your account, you will send me some amount to process my travelling documents which I will use to come and join you in your country for the disbursement of the money on agreed ratio.

You will also, help me to invest the money in a profitable business venture maybe we can open a company of our own and become a life partner in the venture if God want it to be. I find it very interesting to become a partner with you since I have found out that you have a good heart ,it really gave me more confidence to confide on you.you can call me with this number,00221-24-60-309. if you call me maybe i have gone for lectures,my younger brother idris who is seventen years old can pick the call ,feel free to speak with him because i have told him all about you as our foreign trustee.

I went today to the finance firm after reading your mail. and tell them that i now see foreign partner but i did not introduced your person properly to the director of Credit Mutual Financial Firm du Senegal as my appionted foreign beneficiary to my late father's deposited fund with them, because i have not any of your information and they promised to comply fully with you in respect of the transfer into your account.However below is a sample of an application letter I will like you to send to them immediately via their email address below to enable them start processing the transfer of the money with your name into your account. Remember to ask them how many days it will take to perfect the transfer into your account and remember to fill the missing informations and kindly send it to the bank.
Remain blessed.
Princess Rosemary.

-------------------------------------------------------------------
Attn: Mr.Jango S.Dango.
Director Foreign Operation.
Credit Mutual Financial Firm du Senegal.
Subject: Fund belong to late Mr.Abou Diarra

Dear Sir,
I would like to state that my name is Mr...................................,
adress:............................................
Phone..............................Cell: ................

I am the foreign beneficiary trustee to Princess Rosemary Diarra,I apply official as it was directed by Princess Rosemary in respect of her late father's deposit Mr.Abou Diarra in account No:4020-52-2004/cbt in your institution under your management.

Being the co-beneficiary to the deposited fund in your Bank,May I pleased to know what is required of me and from Princess Rosemary,in order that the said deposit will be transferred into my Bank Account Number as desired by Princess Rosemary.

Let me know as soon as possible.
Respectfully summit.
Yours truly,
Mr..........................
============================================
Here is the contact of the Bank.
Name of the bank; Credit Mutual Financial Firm du Senegal
Block 5 - Office, 46 Place de l'Independance,
BP 568,Dakar-Senegal
Contact Person : Mr.Jango S.Dango
(Tel:+ 221-4212-055)
(Fax:+ 221-7212-055)
E-mail : cmffsn@financier.com,
cmfsn@sunumail.sn
============================================

Please do not fail to update me with every development from the bank for a better advice and to know when the transfer is done. Confirm to me as soon as you receive this mail.

Yours Faithfully,
Princess Rosemary.
Date: Thu, 14 Jun 2007
Subject: My Dearest Okershee

My Dearest Okershee,

Thanks you for your love to me.
This is my only question, are you a God sent to my soul?
Date: Thu, 14 Jun 2007
Subject: Darkness Descends
Sweetness,
I have not slept for three days. I am filled with a nameless dread, for I have received Divine Assurances that the apocalypse is nigh. This forbidden knowledge was delivered to me by one of God's most fabulous angels. Soon the world will be submerged in disorder, pestilence, and death administered indiscriminately by serpents with fangs like monstrous dildos. And though I have tried to lead a righteous life, my mind is poisoned by the venom of a thousand doubts. Will the Almighty look unfavourably upon the damp, yearning thoughts that fill me when I gaze at your photos? I fear that God's judgment is upon me!!
Fortunately, I own a bunker - an underground bomb shelter of magnificent proportions - that may provide protection from this pervasive evil. Princess Rosemary, you must come join me!!! It is our only chance of survival!! There, we will offer sacrifices of atonement. We will find salvation in the mixing of our bodily fluids. We will live on canned mutton and corned beef, fighting off scurvy with sticks whose ends we will whittle to a sharp point. And when the evil has passed us by, we will re-emerge and reclaim your father's funds. It is my hope that the post-apocalyptic investment climate will be favourable.
Get thee to thy nearest aerodrome! Make for Metropolis. There I will await your arrival; you will recognize me by the attached photo, taken in sunnier times - before I was ravaged by Necrosis of the Soul. Telephones are no longer safe. The Brood controls them. Soon they will also assimilate the intranet. You must send me a psychic signal so that I might know when to emerge from my bunker in order to meet you.
Yours in fear and despondency,
O.H.
PS: Yes, I am a God sent to your soul.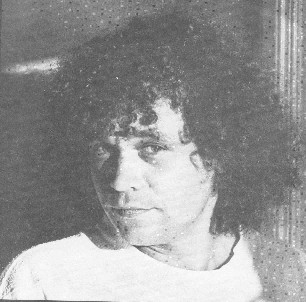 [Andreas Vollenweider :-) ]
Date: Sat, 16 Jun 2007
Subject: We Love You.

My Darling Okershee,

How are you this weekend?I hope all is well with you.I was thrown into the world of estacy after reading your mail.Honestly permit me to tell you that you are my ideal man and my sincere desire and daily dreams for now is to be with you.Your mail is like a poem to me and your intellectual capacity is marvelous and uncomperable.Without hesitation you truely the man after my heart.

Notwithstanding my dear,may I plead with you once again to please send me your direct informatios so that I will without delay send them to the bank.That is what the bank demands for now.They asked me to bring the informations of my trusttee after which you will contact them so that they will tell you what to do so that this our inheritance will be trasfered into your account.

Meanwhile I shall be going to the travelling agent on Monday to ask them what our travelling documents will cost.On this note I plead with you to tell me the name of your embassy here where we will apply for our visa.All this as you know will cost us some money but I expect you to send us this money immediately this money is transfered into your account but if it pleases you to send us money start this process immediately so that by the time you will complete this transfer process we will be ready to meet with you there in your country.

I am hopefuly waiting to receive your informations so that I will send them to the bank as they demanded without further delay.Please take good care of yourself,have a nice weekend and God bless you.Honestly we love you and we want to be with you soonest.

Yours,

Princess Rosemary.
Date: Sun, 17 Jun 2007
Subject: Astounded by your density

My incredibly obtuse princess,

You misunderstand the nature of my condition. I can hear the hell-hounds baying. Horror, revulsion, and despair are my only companions. I feel the weight of Beelzebub upon me; he leaves claw-marks in the small of my back. Foul demons of the abyss close in... can you hear them? OH PRINCESS ROSEMARY, I AM UNDONE!!!

I can no longer bear this torment. Soon the rat poison will have done its work. With my last breath, I send you my eternal affection. I know not whether they allow concubines in Hell. If so, I hope you will do me the honour of being my Hellwife when you arrive.

A Final Good-Bye.

O.H.

"For the living know that they will die; but the dead know nothing." Ecclesiastes 9:5
Date: Tue, 19 Jun 2007
Subject: Please Remember Word Of God.
Good day honey.


Please my only man i do not misunderstand your condition as you said am not, but i really dont understand how you sound like this to me all the time you write to me.
I really understand you situation and i believe that God will surely protect you all days because in john 14:14 God said that anything you ask on my name must surely done to you, with this reason you have to believe in God and trust on him ask him anything for now even if you have offended all the peoples in the world am sure that our God will forgive anything you have done on earth.
Dearling since you promised to me that you will help us i choose to be with you and the reason i wanted you to help us in this transaction is because i dont want to ask you about any money of you for our traveling documents to meet with you i want use the we want to transfer to you, since my father's kinsmen take's over everything my father have and we rate a house outside we do not have enouph money for do everything but we managed the little one we have, but forget about the transaction for now untill we come over to your country ok.
Now, you know that i never travel out before i want you to tell me how to meet with you soo, which embassy i should go for it and what can i tell them.
Can you help us if the money we have now finish for the proces?
Can we need an invitaction letter for this?
Which country i may tell them that we are going to?
Remember that it may be God sent you to help and take us away from this evil men around us now and God may ask you were is the children i sent to you please do not forget us.
your true love.
Princess Rosemary.