Carrick Lambert
X-Originating-IP: [207.159.120.60]
Subject: Urgently needs a music teacher
From: "Carrick"<carrick1960@excite.com>
Date: Mon, 26 Feb 2007

Good day,
My name is Carrick Lambert, i found your email address while seaching for a music teacher.
I have two clients comming from west-africa to learn music by next month.Kindly get back to me with your charges amount per weekand the time/shedule. I also want you to know that i will be paying yo u by a cashier check/ money order. So get back to me if you're interested and capable of doing the job fine.
Regards.
---
The Music Teacher
MY REPLY:
I am excited to work with you! I will accept any kind of cashier's check, money orders, bank transfers, Spanish Dubloons, beaver pelts or wooden nickels. It's all good! I just love teaching music. You may even send positive thoughts as payment in full.

Before we proceed I need to learn more about you and have you pass some tests first. Your first test is to find, anesthetize, and dress a Water Buffalo. Here is a picture: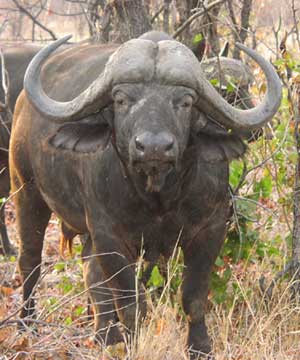 By "dress," I am not kidding around. Something slinky and tasteful, preferrably by Prada, Gucci, or Tom Ford. And nothing too tacky or risque. I want lovely formal wear, something that makes your Water Buffalo "stand out" amongst the herd. If he/she does not wake up during the dressing procedure, extra points will be awarded for lipstick, eye liner, and earrings. Again, don't be tacky! YOU WILL NOT RECEIVE YOUR MUSIC LESSONS IF YOU FAIL TO DO THIS. I'm DEAD SERIOUS ABOUT MY WORK. I will NOT be denied a photo of your gussied-up Water Buffalo.

Failure to reply in 4 hours forfeits music lessons and access to the food pantry.

Sincerely,
The Music Teacher
---