---
DORI: I'M A NAIVE TARGET, TELL ME MORE!
July 6
Dear Sir,
I have received your letter and read it with a great interest. Could you kindly send me a more detailed infomation regarding the transaction? I need money and maybe I can help you...
Yours,
Dori Kuklinski, Poland


---
REV. AMOS: WE NEED TO KNOW MORE ABOUT YOU
July 8
Attn: Dori Kuklinski
Thank you for your email of 6th July 2002.
I hope you must have gone through the proposal and understand its contents.
Detailed information regarding the transaction shall be made known to you as soon as we get to know who you are and what you do because the amount of money involved here is not a token or peanuts.
I hope you will understand as we are very ready to do the transaction with you provided you assure us that we can trust you.
As a consultant, I have to protect the interest of my client. I hope to hear from you soonest.
Kind regards.
Rev. Amos Soglo


---
DORI: I'M TRUSTWORTHY, REALLY!
July 8
Dear Sir,
Thank you very much for replying to my letter. What information do you need to assure you I can be trustworthy?
I am a chief accountant in a Vital Life Insurance and Stockbrokers here in Wroclaw City in Poland. I am in charge of the company book keeping and funds managment, the company is going global next November.
I am 34 years old, single, white female, professional and ambitious. If you need more information, such as height, weight and my sexual preferences I'll be happy to send you all relevant information.

Looking forward to your kind reply,
Dori Kuklinski (Ms)


---
REV. AMOS: A MAN OF CATHOLIC TASTES
July 10
Attn: Dori kuklinski,
Thank you for the quick responds to my email letter.
Immediately I received your email, I took it and brief my client Mrs. mbeki about your personality and credibility that you are 34 years old and that you are presently the funds manager of your insurance and stockbrokers company in your country Wroclaw city in Poland. I even went as far by telling Chief Mrs mbeki that people from your country are trustworthy and God fearing people that even the Great POPE JOHN PAUL the head of my church catholic worldwide is from Poland. She was very happy to do the transaction with you. Mrs. Mbeki only made a comment about your age that at 34 years old, we hope that you can keep the huge success to your self-alone because this money was realized from the back door of our government here in South Africa while her late husband was alive.
So you must not go about telling people about what you have with us. You must keep it absolutely confidential to your self-alone with maturity We have already started making the necessary arrangement to move the funds to Dubai from the security company where the fund is presently kept Coded and Lodged.
We will personalized the funds in your own name as the original beneficiary of the funds Who had done a contract that was completed and commission in south Africa. Evidence of such documents will be made available upon your arrival in Dubai for the claim of the funds. All these are formality put in place by the security company where the money is lodged to avoid paying to the wrong person. Dori, I hope you can see how much effort I am putting together to see that You are the right person we can trust and conclude the transaction with.
We want to know how soon it will be possible for you to travel to Dubai And hold the first meeting with Mrs mbeki and her only son for a face to face discussion before the arrival of the funds in Dubai. We need your urgent response at this point.
I have done all I could to bring you into this business, please do not disappoint me.
I advised that you furnished me with your private Cell phone and fax number to enable us speak with you in person so that I can equally send you her own private cell number upon her arrival in Dubai because the telecommunication system in south Africa here can easily been tap while Discussion is going on, due to the newly implemented trasfering of huge Amount of money out of south Africa here.
You can see at this time while we have to be security conscious now that we are about moving the money out for investment. You urgent response is highly needed.
Kind regards
Rev, amos soglo


---
DORI: DUBIOUS ABOUT DUBAI
July 13
Dear Reverend Amos Soglo,
I received your emails and I can sense the urgency in your letters. There's no need to send several copies of each letter to my account. One is just enough. I am sorry for not replying to you immediately after receiving them,but I had to attend a funeral in another city in Poland and came back to Wroclaw today.
I understand you want me to travel to Dubai to collect the funds from a security company. I am looking forward to traveling outside Poland, especially to the middle East, which sounds to me like a wonderful and exciting trip. I am afraid, though, if I had to walk around wearing a black cape covering my body to the ankles and with a black scarf over my face. I don't think I could bear it especially now in the summer. But I guess the money involved in the deal is worth a bit of inconvenience. I will order the cape and the scarf at the best taylor in town and whenever it's ready I will be eager to travel to Dubai. I will make the design myself just like the robes women had to wear in Afganistan during the Taliban regime. You think it will be OK?
I need to know more about the details of the transaction , and about you. As I can guess from your title (Reverend) you must be a clergy man. I am disappointed you are a Catholic, because the Catholic priests cannot marry. I am hoping you may find a right woman for you (ME) and possibly..........
I heard the BLACK men are wonderful and passionate lovers. Is it true?
Maybe I sound too straightforward to you, but I want to keep all my options open.

I am looking impatiently to your answer,
Yours, Dori


---
DORI: ARE YOU PLAYING AROUND?
July 19
Dear Sir, I am very disappointed in not receiving your reply. I think you are trying to get other people involved in the same business and a lady from Poland is not in your opinion worth the effort of writing a decent thank you note.
yours in disappointment, Dori Kuklinski


---
REV. AMOS: I RESPECT YOU
July 19
Thank you for your email.
If I was to have been in your position as the person you wanted to assist, the first thing I would have thought about is his health and the life of the owner of the $42Million Dollars the late Mrs. Mbeki who finally gave up the ghost to join her late husband B.S. Mbeki on Tuesday 16th July night at about 12.45 midnight.
Left to mourn her is her only son who will be taken over as the owner of the money under my arrangement and management.
At 34 Dori, I respect you as a lady although we haven't meet face to face.
Now that I have seen you as a sincere person we can trust, I will still like to hear from you once more whether to continue the transaction with you or not, as we have not contacted any other person concerning this great business nether do i hate polish wemmen. I hope, I should be able to convince her only son who the money is been "WILL" to. If I do, you may be a very lucky woman as he is yet to be married.
If not for the nature of my profession as a clergyman, I would have accepted your offer for what you believe.
Are you close to the capital Warsaw?
Hope to hear from you soonest.
Regards
Rev. Amos Soglo


---
DORI: CONDOLENCES
July 19
Dear Reverend Amor Sogolo,
My heart goes out to Mbeki family and yourself with the kindest condolences. I recently lost a close friend (MY CAT!!) too and I truly understand your loss.
I read with great interest about Mrs. Mbeki's only son, will be happy to get to know him directly, and if you both consider me as a part of the transaction I will be very honoured to exchange letters with him. You may pass my e-mail address on to him if you would. What is his name and how old is he? I like younger men, but if he's not older than 25 I'm definitely interested. I think it will be a match made in heaven. I suspect you're not the best person to ask but is it true that black men are wonderful and passionate lovers?
Even though I didn't get your final approval letter I took liberty and ordered a black robe suitable for travelling in Middle East and a very fashionable black scarf to cover my face with. It will cost an arm and a leg but I consider this as an investment in the transaction. The robe will be ready in a day or two.
I am getting very excited thinking of our future endeavours. I want to quit my job and settle in Australia or New Zealand with my young husband. I don't know anything about Dubai. When should I book my flight? Will you take care of the hotel reservation and other details of my itinerary? What should I bring with me?
Eagerly awaiting your response,
Dori Kuklinski

Ps. My city Wroclaw is about 400 km from the capital of Poland


---
REV. AMOS: MEET MRS MBEKI'S SON TONY
July 22
Attn:Dori Kuklinski,
Thanks for your email and the condolences massage.
I have passed your mail information to her only Son Mr Tony Ibezim and i have taking time out explainig who you are and my plans during the time her moyher was alive.
Infact, i made him to understand that the present funds deposited in the security company which you (Dori) is to be the one to assist in investing the funds into a legitimate venture.
Right now,i will want you to contact the son as i have already down the formal introduction. i think both of you can now aggree on how the transaction is going to be completed.
His feelings were, if i was with your phone number.
His email address is: kinpangojmobutu@yahoo.com
he is 27years of age he speaks good english.
I want both of you to come together as all the documentations regarding the Transaction is with the family Lawyer.
The final burial rights will be over in two days time.
Hope to hear from you soon
Regards
Rev, amos soglo


---
DORI: IS TONY A VIRGIN? AND HOW ABOUT A NUDE PIC?
July 23
Dear Amor Soglo,
Thank you very much for your kind response. I need a picture of Mr. Tony. I would prefer a naked picture if possible. I have to admit I am thinking very hard about getting involved with him. At the age of 27 he seems too old to me. Also, is he a virgin? It is imperative that he is. If he's ever been with a woman the deal is out.
Maybe you can fulfill this one condition? As a clergy man you must be pure. If so, regardless of your age (but you cannot be older than 35) I could possibly reconsider entering the deal. Please send me your naked picture. If you are willing to continue as possibly my fiance, send me a diamond engagement ring to the following address:
Dori Kuklinski,
66-666 Wroclaw
ul. Pocalujmniewdupe 23 (KISS MY ASS STREET 23)
Polska

Ps. I picked up a bourque from my taylor. Here's my picture wearing it.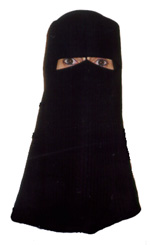 ---
REV. AMOS: TOOL MUCH
July 23
Attn: Dori Kuklinski
Are you sure you are not asking for tool much?
From somebody who just lost his mom
How do I download the attached picture and what file did you used in saving it? when i find it, Tony shall have a look of it.


---
REV. AMOS: WELL OK
July 23
Attn: Dori Kulinski
Mr. Tony has redirected me to tell you to resend your picture as we could not been able to download the one you sent before.
He is waiting for it right now.
That he will send the gold ring as you requested.
Regards
Rev, Amos Soglo


---
REV. AMOS: BUT WHAT ABOUT A PICTURE OF YOU?
July 24
Dear Dori K
Her only son Mr. Tony has asked me to remind you that he is ready to send you in Wroclow the GOLDEN RING and his nakedness' picture but he has to see how you look like as I was Unable to download the already sent one.
Regards
Rev, Amos Soglo


---
DORI TO REV. AMOS: TONY IS USED GOODS - I WANT YOU!
July 24
Dear Amor Soglo,
Thank you very much for your letters. I did not respond to them immediately because I needed a little time to think. I decided that Mr. Tony is too old for me and because you did not confirm his virginity, I cannot waste my time on him. I am still interested in you, though. I typed "Reverend Amor Soglo" in a search application and I found a site called "Lord made us beautiful" and there was a picture of a very handsome black man wearing nothing but a vicar collar. Boy, I just fell in love!
I need you to confirm the man on the picture is you. I am waiting very impatiently for your next letter.
I attach a picture in jpg format, yours, Dori Kuklinski


---
DORI: SO WHAT DO YOU SAY?
July 25
Dearest Amor,
As I wrote to you before I am interested in you only. After seeing your picture in the "Lord made us beautiful" site I am positive you're the man for me. Your masculine beauty made me shiver....
I will conclude the transaction with you and the boy, but after it's done, let's dispose of Tony so you and I can live together in bliss and wealth. What do you think?
I am waiting for your loving letter, forever yours, Dori Kuklinski


---
DORI: ARE YOU SERIOUS OR NOT?
July 27
Amor mio,
What is going on? I thought you're serious about this transaction....I bought a ticket to Dubai, I invested in special clothes for Middle East and you're not writing....My heart is bleeding and I'm going out of my mind. I am burning with unreciprocated love for you. I am thinking of your manly masculine beauty and I cannot sleep.
I read somewhere that men in South Africa tie a brick to their penis to make them longer. Is it true? Wouldn't that hurt????
I truly hope you didn't have to do it and that yours is naturally long and thick.
What I saw in the picture would make me satisfied. Please write to me and let's consummate our love.
Your love, Dori

I thought I lost him, so I wrote to "Tony"


---
DORI TO TONY: DO YOU WANT TO MARRY ME?
Dear Tony,
I got your address from Mr. Rev. Amor Sogolo, recommending you to me as a contact for possibly finding a right and rich husband. From the introduction I got from Mr. Amor I gather you are 27 years old and unattached. I have to admit I like very young men, but I could possibly marry a man of your age especially when the sum of 42.M dollars is involved.
I asked for a golden ring as a token of your good intentions.
Please let me know your position on this,
Your future wife, Dori Kuklinski

But guess who wrote back???
---
REV. AMOS: NO, I'M THE ONE, BUT AFTER A DECENT INTERVAL
July 29
Attn: Dori
We want you to please know that there is a tradition that must be follow As soon as an honourable person is dead and been buried here in South Africa.
I Rev love you for the first time Dori k.
Sleep well as your name has already enter my life file as the only Person I can transact and conclude the transaction with.
Hence you have already bought your ticket to enable us meet in Dubai, send a copy of the ticket via attachment to enable me proceed And wait for you in Dubai.
As you have rightly said last week that you and I Rev should collaborate And remove her only son Tony from the business. If I may ask you Dori,
Can you keep secret?
I urgently wait to hear from you today.
Rev, Amos Soglo


---
DORI: WILL YOU LEAVE THE CHURCH FOR ME?
July 29
Dearest Amor,
I will fly to Dubai after working out details of our agreement. First of all you must answer a few questions that are important to me:
1 Will you leave the Church for me?
2 Will you marry me after the deal is concluded?
3 Will you dispose of Tony (and how)?
4 Are you a virgin?
5 Will you always love and cherish and respect me?

I am eagerly waiting for your answers. If they are satisfactory to me I will send you my flight itinerary.
Yours impatient Dori


---
DORI: FORGIVE ME FOR WRITING TO TONY
July 29
Dear Amor, amor mio
I sent you a short note with some important questions for you to answer about an hour ago. I wrote it in a hurry and now I remember few more things. I also have to confess to you, and as you must have a great deal of experience in hearing confessions please give me the absolution of my sin. I wrote to Tony. I did it on Sunday after not hearing from you for some time.
Don't blame me, I was silly thinking he might replace you in my heart. Please be sure to remove my email address from his computer so after his death nobody can connetc him and us (I believe you'll have to kill him, right?). Maybe you have some poisonous snakes in Africa and nobody will suspect a murder. I think that will be OK with me.
I am adding a couple of questions to my list.
a Are black men better in bed than white men and if so, why?
b Is there any site on the internet where I can find more pictures of you?
c How will you want to spend the money we get from the transaction?
d Will you buy me and send to me in Wroclaw the ring I asked for?

So my sweet Amor I am waiting for your honest answers. I remain here waiting and trusting you,
Yours forever Dori

---
REV. AMOS A VIRGIN? HMMM... MAYBE....
July 30
Are you trying to make me to believe that you Are not a human being but a spirit?
Just because of the way you reason and talk any how. How can you propose a way out for you and I To reap Off Tony and again you keep asking me bushit.
My last world to you whether you will like it or not If you want to continue this transaction with me, Send me your phone number as I can afford to be Talking to you on the phone or no more deal for you (Soup Nazi - No soup (sorry, deal) for you!).
But if you are ready to listen to instructions, I am in position To suck your pussy with my tick and long dick but I am afraid You cannot keep secret as I am a virgin.
Regards
Rev, Amos Soglo


---
DORI: ONLY AN EXPENSIVE PHONE CALL AWAY
July 30
Dear Reverend Amor Soglo,
I didn't think a holy man like you is supposed to use words like "pussy" and "dick"! I am sure if you had a mother she'd wash your mouth with soap! Seriously though, I am very happy you're a virgin and I want to remind you that you agreed with me to dispose of Tony! I don't care if you poison him, throw him to the lions or what! Just get rid of him and you and I can live happily ever after. I am not a spirit (although I drink spirit every day) I am a woman! I am burning with desire for you! And I can keep a secret!

I don't understand why you insist on having my telephone number. You warned me that the phones may be tapped! I am sure e-mail is the best way of safe communication for both of us. I live in a provincial town, and I don't have a phone at home. I can use the office phone, but the calls go through two operators and a secretary. People in my company don't speak good English and it may be very frustrating for you to not be able to get me on the phone.

Anyway, if you want to try, my number is 48 (0) 700980730. You will have to say: "Hce kobiety, Dori Kuklinski", which means "Can I speak with Dori Kuklinski" (No, it means " I want a woman, Dori Kuklinski" and the number is for a sex line, very, very expensive). I hope you'll appreciate my good will and let me conclude the transaction with you. I need to confirm the deal is on, summer is nearly over and I want to go on holidays. I am planning a trip to visit my distant relative M. de Sade in England. We will hunt ducks together.

I wish you a very pleasant night, sweet dreams, Dori Kuklinski


---
REV. AMOS MOVING TO POLAND?
July 31

Attn:Dori k
thank you for the late email i receive from you last night. as i have already told you, all the documents used in saving the money in the security company are all with me.
since i am ready to marry you as a wife, i want both of us to steal two million dollars from the total 42million deposited with the security without Tony knowing anything about it.
As a church Rev passtor, i have to go out of my way for the first time in my life. Because this opportunity is not easy to come by in life. Now that i have your telephone number, i am confidence that as a virgin, Dori can teach me how to do it. i hope you will understand sweet heart.
How much is it to buy a house in WROCLOW please find out immediately. I have already confirm the posibility of moving one of the box containig the two million dollars to your place in POLAND. i hope it will be save without problems while delivering to you before my arrival with the Engagement WRING. Have you told your people about my involvement with you?
Dori, it will only cost us the sum of $7535 dollars to enable the security company deliver to your address in poland. I equally hope as a future partners, we can team up and do this. all this will be posible because, Tony is not highly educated and all the documents are with me.
Try and reconfirm your address once more to enable the security company proceed
Regards
Rev, Amos Soglo


---
DORI: THERE'S A PLACE FOR US, SOMEWHERE A PLACE FOR US
July 31
Dearest Amor, my only love,
I am happy you are not angry with me anymore. I am seriously considering your last letter. Why settle for 2 million if we can have all? It would be so easy to permanently dispose of Tony who is a useless parasite and stands in our way to happiness? Think about it Amor, why give him anything? You have snakes, scorpions, poisonous ants and plants in Africa. You can call a voodoo priest and cast a spell on him so he will die a painfull and slow death. Please Amor think about it!
Regarding your question about a house in Wroclaw. I don't think it's such a great idea to settle in Poland. The climate sucks, and you'd be a subject to constant stares and maybe even a racial attacks, especially if people see you with a White Lady. I am sure Australia or New Zealand would be much better place for interracial marriage.
I didn't tell anybody about getting involved with you. You asked me to keep it very secret and confidential so I did. My address in Wroclaw is 23 Pocalujmniewdupe st., 66-666 Wroclaw, Polska.
I am waiting for the box, and for you with the ring. I prefer diamonds, but saffires or emeralds will do. I hope it wouldn't be a problem for you to pay for the shipment, I can chip in about 400USD, which is my monthly salary. I am a top executive in my company and that's why my salary is so high. I am looking forward to receiving another picture from you (the one in "Lord made us beautiful" is great too!). When will you be coming? Let me know at least 2 days in advance so I can cook a wonderful dinner for you.
My distant uncle M. de Sade says I'm a wonderful cook. He loves ducks. They are so succulent and tasty. Will cook one for you.
I love you with all my heart, Dori Kuklinski


---
THE ANGRY WRAP-UP
Dear Scamo, amor mio,
I guess that is it. Amos was obviously too busy checking all that porn he was downloading thanks to Spam the Scammer campaing to write back. Or maybe he's annoyed with my mentioning Marquise de Sade and his lover Napoleon. Anyway, the gig is probably up. Here are the last letters I wrote to him.

yours, dorota
---
DORI: DUBAI, DOOBY DOOBY DOO
Aug.2

Dear Amor, my future husband,

I havent' heard from you today and I worry. Please let me know how you are, OK?

I cancelled my trip to England, and my uncle Marq de Sade is very disappointed with me. We were supposed to meet his boyfriend Napoleon Bonaparte and hunt ducks together.

I have already paid for my ticket to Dubai. Just have to confirm the date of departure with you. I am not sure if I should see you in Dubai or you'll be coming with the ring to Wroclaw. Please enlighten me on this issue. It's rather urgent, because if I don't pick up my voucher for the ticket I may have to pay some extra cash upon departure. I will be flying Lufthansa to Frankfurt and then directly to Dubai. Packed my bourqa and chador and I'm ready to travel.

How are you managing with Tony? Is he still among us or did he go to meet his Maker? I hope you didn't write today because you were dealing with him. Did you try to call me at my office? I heard some rumours there was a foreigner trying to call the company but the girls couldn't understand him. His English was, as they said, a bit funny (not that they know what they're talking about!). Was it you, my love? You have to say very clearly "Hce kobiety, Dori Kuklinski", otherwise they will not connect you to me.

Did you send the boxes to my house? I wonder, because if you did I should be home to collect them from the delivery persons. Will they be big and heavy (I mean the boxes)? I live on the 4th floor and there's no lift in my building (it's very old, and the steps are very steep and narrow). I hope they will be strong young men who carry the boxes to my flat.

Unfortunately I live with my Grandmother who is very nosy and she is always asking a lot of questions. If you come to visit me you may have to share a kitchen cot with her, as I only have one room and Grandma sleeps in the kitchen with her 7 cats. Fortunately they don't smell very much. My Grandma is 87 years old, but still a very lively lady.I assure you she is quite harmless, only her snorring sometimes keeps me awake all night...

Let me know your plans, I am waiting for your loving letter.

Your soon to be wife, Dori


---
REV. AMOS, IN A BAD MOOD, WRITES TO THE SPAM-THE-SCAMMER CAMPAIGN
[ScamO Note: At this point, in dire need of some basic contact management software, or at least a pocket calendar, Rev. Amos writes an angry response to Spam the Scammer HQ, thinking they are Dominatrix D. He is still, at this point, a "Reverend".]

From: gruggermbeki@management.com

To: How To Get Rich Dot Com (see Funny Links on main Scamorama page)
Sent: Friday, August 02, 2002 8:48 PM
Subject: I am not that stupid man you think i am.
Attn: Dori k.

If you think that you can fool me for so long, i might not be the type you may think i am.
Enough of such bushit tricks.
Regards
Rev. Amos Soglo


---
DORI: BUT I'M SINCERE!
Aug.3

Dear Amor,

I just got a letter from my distant uncle Marq de Sade. You got it all wrong! He is in England and I am in Poland. I didn't play any tricks on you.

I love you! Why are you sending letters addressed to me to his address? I don't understand and I am heartbroken. My dreams are shattered.

Anyway I am expecting the boxes with money any day now. Please don't mind my uncle and lets go forward with our love and the transaction. What is the Tony situation? Is he still alive? I'll be delighted to know how you killed him. Do not spare any painful details, I want to know everything.

Love you always, Dori Kuklinski


---
DORI TO TONY: HOW ABOUT YOU?
Well, why not to try to warn Tony?

[ScamO Note: keep in mind Tony IS "Rev. Amos". Or a close associates ;> ]

Aug.3

Dear Mr. Tony

I am writing to you to warn you of your so called "friend and counselor", Reverend Amor Soglo.

He is a very, very bad man! He wants to steal your money and kill you. If you don't believe me I can for a small fee send you a proof (his letters to me where he lays out a plan of disposing of you). The fee I'm thinking about is 2.000.000 USD, the amount your good Reverend was going to send directly to my address in Poland after poisoning you.

He also wrote you are a stupid, uneducated fool. Don't trust this man! I hope we can remain friends and possibly more.

Yours with love, Dori Kuklinski.


---
that's probably all she wrote. ain't it grand?
---