Subject: Attached Passport and Agreement.
Date: Sat, 25 Sep 2004 11:12:13 -0700 (PDT)

Dear Princess
How are you today.
I have just attached to you a copy of my passport and an agreement which you are expected to sign and return the agreement with a copy of your passport. The attorney confirmed that he will be going to the fedral high court on monday to get an affidavitts of claims in your favoure in accordance with the regulations of the bank with regards to securing the approvals. I will get back to you on monday with a copy of the affidavitts as soon as the attorney secures it.
Have a nice weekend.
Regards,
Abba.A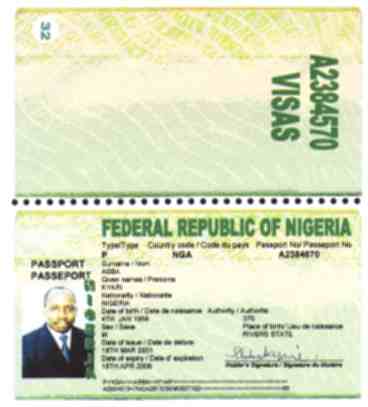 Also your basic Lad "Legal" Agreement!